R A R E
B R U T M I L L É S I M E
2 0 1 3
C H A M P A G N E
Millésime 2013 marks the thirteenth iteration since the
1976 vintage debut, released in 1985
In the summer of 1976, an unprecedented heatwave struck France, the likes of which the Champagne region had never experienced before. Piper-Heidsieck's winemaking team began to wonder: could it be possible to create a cuvée given the remarkable conditions? Taming the natural forces was no easy task and when assemblage was complete and the final blend bottled, the team were so proud of the final product, they christened it Rare. It was subsequently unveiled at a special event in the heart of the Château de Versailles's orangery in 1985. The concept of Rare, as its name alludes, is to produce a cuvée of very limited quantities selected only in singular and exceptional vintages.
And so it was. Rare Millésime Brut Champagne emerged as the prestige cuvée at Piper Heidsieck and over the past 40 years, Rare Champagne has only been bottled in 13 vintages; 2013 representing the newest release.
Buoyed by the strength of reputation it matured as a brand and became its own entity in 2019. Rare Champagne is now managed and labelled independently, whilst still crafted under the expert hand of Émilien Boutillat, chief winemaker for both Rare and Piper-Heidsieck Champagnes.
We consider the 2013 Rare ready to enjoy, so please don't hesitate to apply for an allocation.
T A S T I N G N O T E
96/100 Points
" Such a pleasingly elegant and multifaceted Champagne with salty, creamy and toasty elements all wound together. Plenty of apricot pastries, pears, brown butter, fennel and salted almonds, with some iodine. It's silky on the palate, with soft and supple bubbles, while remaining fresh and on edge. 70% chardonnay and 30% pinot noir, from 11 cru villages mostly in Montagne de Reims with Cotes de Blancs. Disgorged December 2022. 9 g/L dosage."
– JAMES SUCKLING
R A R E 2 0 1 3
B R U T C H A M P A G N E
£444 In Bond
Per case of three Bottles (3 x 75cl)
Packaged in an original cardboard case
Vineyards: 11 Crus – 79% Grand Cru & 21% Premier Cru. Chardonnay: Avize, Oger, Villers-Marmery, Vaudemanges, Verzy, Ambonnay, Chouilly & Montgueux. Pinot Noir: Verzy, Verzenay, Ambonnay, Bouzy & Tauxieres
Vintage: 2013
Blend: 70% Chardonnay, 30% Pinot Noir
Lees Ageing: 8 years
Disgorgement Date: Spring 2022
Dosage: 9g/L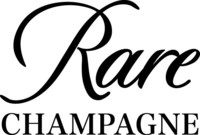 T H E 2 0 1 3 V I N T A G E . . .
The elegant personality of Rare Millésime 2013 adds a new tone to Rare Champagne's millésime collection.
2013 was characterised by a particularly late growing cycle. The never-ending winter was followed by a very cool, late spring. It wasn't until the start of July before flowering began – something we hadn't seen in Champagne for quite some time! Fortunately, summer was glorious with plenty of sunshine, record temperatures and very low rainfall, ideal for the ripening of the Pinot Noirs and Chardonnays. the temperatures were cool for the October harvest and the resulting wines are elegant and fresh – the signs of a "classic" vintage.
"Dazzling until 2040, resplendent thereafter."
"Rare Millésime 2013 has a dual nature that emerges during the tasting. Underscored with hints of tropical and mineral notes, the signature of Rare Champagne, it reveals a dazzling elegance that combines salinity, florality and indulgence. Its stunning freshness reminds me of the bright, comforting autumn sun," said Emilien Boutillat, Chief Winemaker at Rare Champagne. The two facets of Rare Millésime 2013 on the nose are confirmed in the mouth: smooth and vibrant, indulgent and dynamic.

T H E D E S I G N . . .
The golden tiara designed by french artisan jeweller Arthus Bertrand adorning the precious bottle is an allegory of the triumphant vine. Blossoming year after year, Rare Champagne expresses an elegant style: endless freshness, long-lasting minerality, with a radiant purity and subtle contrasts.
TASTING NOTE
By Champagne expert Essi Avellan MW
" The 2013 vintage is so very Rare, so pure. True to the classical Rare recipe its Chardonnay origins include a luxurious amount of Villers-Marmery and Côte de Blancs Grand Cru fruit, without forgetting the all-important 'spice' of Montgueux. The Pinot Noir mix plays with the cool verticality of Verzy and Verzenay, but on a crisp year like this more generosity was lent from for example plush Ambonnay and Bouzy fruit. Intense, shiny bright lemon-green colour."