Article
How to Spend it - Champagne's new indie stars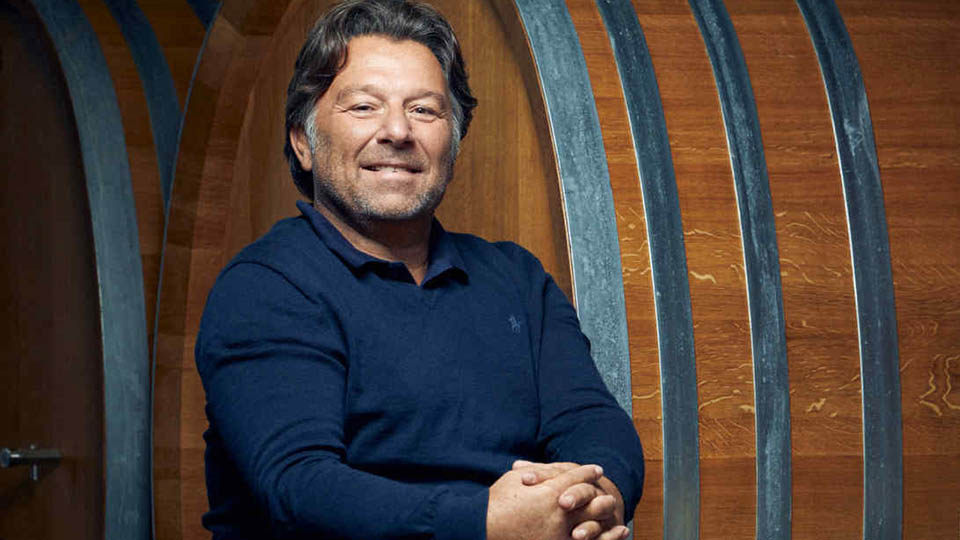 Photo by Emmanuel Fradin | Article by Alice Lascelles | November 15, 2019 Financial Times - How to Spend it
Frédéric Savart is a bit of star in the champagne world. Not that you'd know it from his winery, a gloomy lair in the village of Ecueil littered with discarded corks, buckets, wine glasses, half-full decanters, empty wine bottles, hoses, barrels and a hotchpotch of kitsch paraphernalia including figurines, maps and stickers on the wall. Part garage, part winery, part morning-after-a-party, the Savart digs are low-fi. Yet out of this chaos, the twinkly-eyed former footballer conjures champagnes that are exquisite: succulent, crystalline, precise.
"It's the vineyards that produce the wine – I am just a guide," says Savart, opening a bottle of Savart Le Mont Benoît 2015, an extra brut he makes from a single parcel of old Pinot Noir and Chardonnay vines in the village of Villers-aux-Nœuds (£88, from Wine Source). Standing around an upended barrel, we taste. The champagne is creamy, ethereal, like a piece of fluttering silk.
Savart is what's known as a "grower" or, more correctly, a récoltant-manipulant (grower-winemaker) – a small-scale indie winemaker who grows grapes, and makes champagnes, under his own name. This might not sound unusual, but it's the exception in Champagne, where most of the volume still comes from big houses or co-ops that buy grapes from contract growers all over the region.
Read full article...